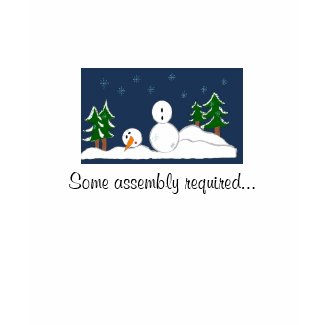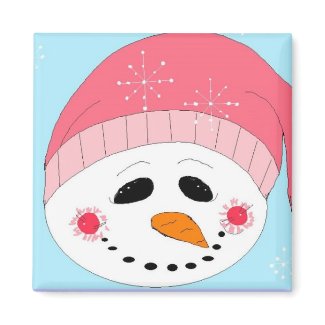 Last night my husband and I went to a great music concert! The Wilkensons, they are well known on the country music scene. We aren't really into country music but I was really glad we went as it was really well done! For those who don't know it is a team of Father, Daughter and Son. They had great harmonies and Amanda has beautiful tones to her voice! I just love music and singing! I grew up with lots of music in my family!
Well I've been creating snowmen again, big 'frosty' faces and some comical designs. I came up with this idea of a snowman half built with his head still on the ground! (I know it sounds funny, but it's cool!) Then I put this cool saying with it, "some assembly required..." My husband liked the design! Come to
my store
and see what I've been up too!