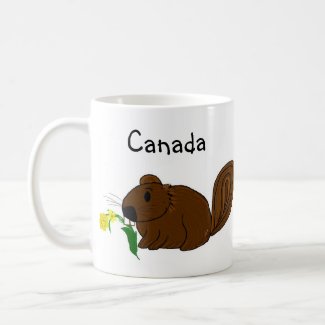 Celebrate Canada Day with a cool Beaver mug or t-shirt. The syymbol of the beaver has received official Canadian emblem status and is the animal that is on the Canadian nickel. I came up with this beaver design and thought they would look cool on products in my store. These items can be used or worn all year long! Great gift ideas too! Go Canada!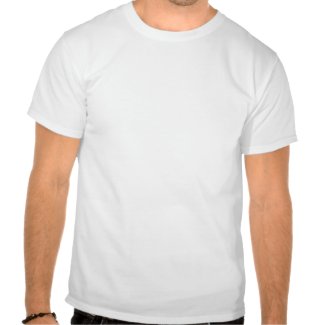 I've been working on some fun 'Soccer' designs. This little bear dressed in soccer gear, including cleats. Ready to kick the soccer ball.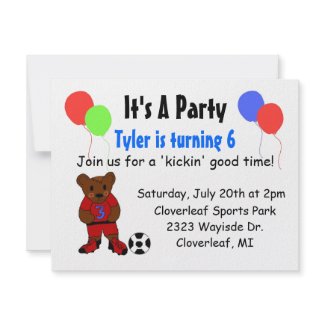 Here's the little soccer star in red soccer gear and cleats. A fun birthday invitation to a sports or soccer party. Get the kids excited with this one!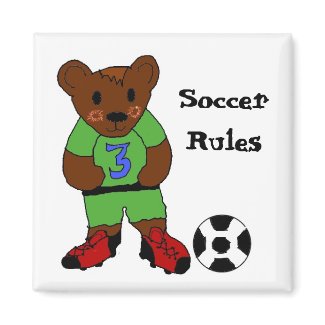 If you are a Canadian like me, maybe you have some traditions or ways that you like to celebrate Canada Day. Well for myself and my husband Brian, we have been celebrating by going into Vancouver, a large city about 50 minutes from our place. They have a huge celebraton at Canada Place where there are all kinds of shows, events and music groups that perform, and yes it's free to watch. There is usually a great line-up of bands and entertainment that we enjoy! Just be sure you wear good walking shoes! (blisters are not fun) So to show some Canada spirit I thought I'd post a couple of my 'Canada designs' as well as a few other interesting designs I've been working on. Please stop by my store
Designs by Shell
To all you Canadians have a wonderful Canada Day! Cheers!