Many of you are running around wondering what to get for your kids teachers this year. There are the usual things like chocolates, flowers and gift cards but I thought I would share a few ideas that might be memorable gifts for the teachers on your list. Whether it's for a school teacher, music teacher, dance teacher or another teacher or instructor a thoughtful little gift is always appreciated. Remember gifts don't have to be expensive it really is the thought that counts.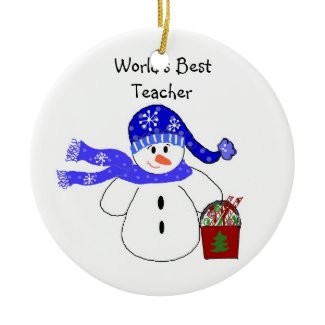 Ornaments with sweet sentiments for a great teacher can make a memorable gift. These ornaments can be customized if so desired. Add a year or even a teachers name to make it even more special.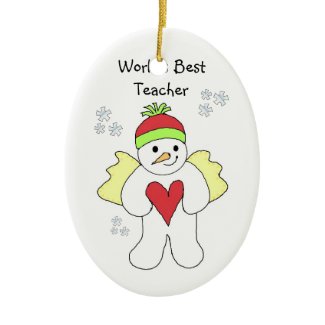 Tote bags make great gift ideas as they are reusable and the teacher will think of you often as he or she grabs her bag and throws papers and supplies to tote to and from school. A bag with a inspirational message or saying makes a great statement.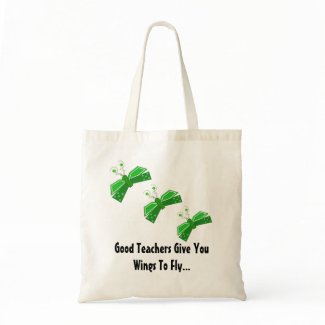 Here's another one that has been popular.  A snowman with angel wings and a halo. A great saying ' Teachers are angels in disguise'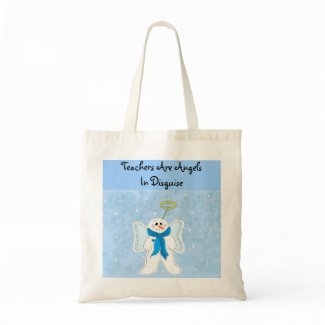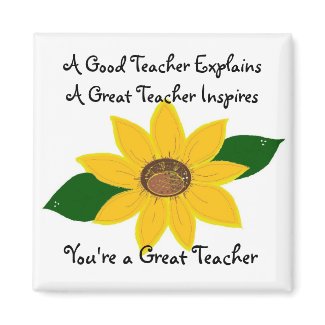 Magnets are another cute gift idea that can be easily slipped in with a Christmas card. Here are a couple with inspirational messages. I have several other designs in my store so pop by for a few other sayings and ideas.