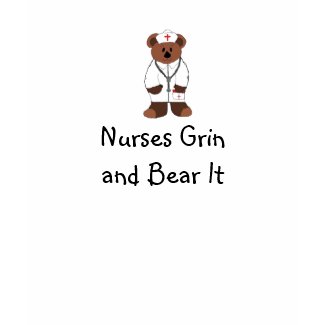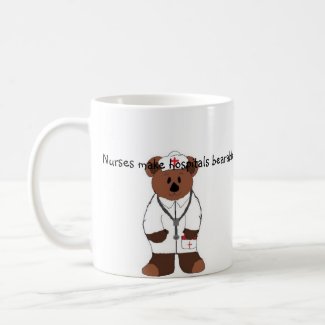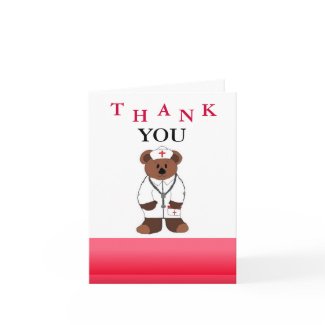 All of these items can be purchased in my store
Shell's Designs
Under the
Occupation
category in the sidebar.
Have you ever had to stay in the hospital for more than a few days? Several years ago I had an operation on my leg, reconstructive surgery, etc. I had to spend a week in the hospital. Hospitals of course not being my favourite place to be. I do remember some very caring nurses during my stay and appreciated their care giving qualities.(I remember a grumpy one too) I have recently been designing some cute items to celebrate great nurses. The cutest teddybear in a nurses uniform, sure to put a smile on a nurses face. Mugs, magnets, buttons, and t-shirts and cards, here are a few examples above.
Quote: "Nurses are angels in comfortable shoes."
Author- Unknown